Key features of
Paessler Building Monitor
All these features are already part of our solution by default. Of course, additional features may be added over time
and, needless to say, adjustments can be made for individual monitoring objectives. This is why a preliminary
dialog is often very useful and delivers the best outcome for our clients.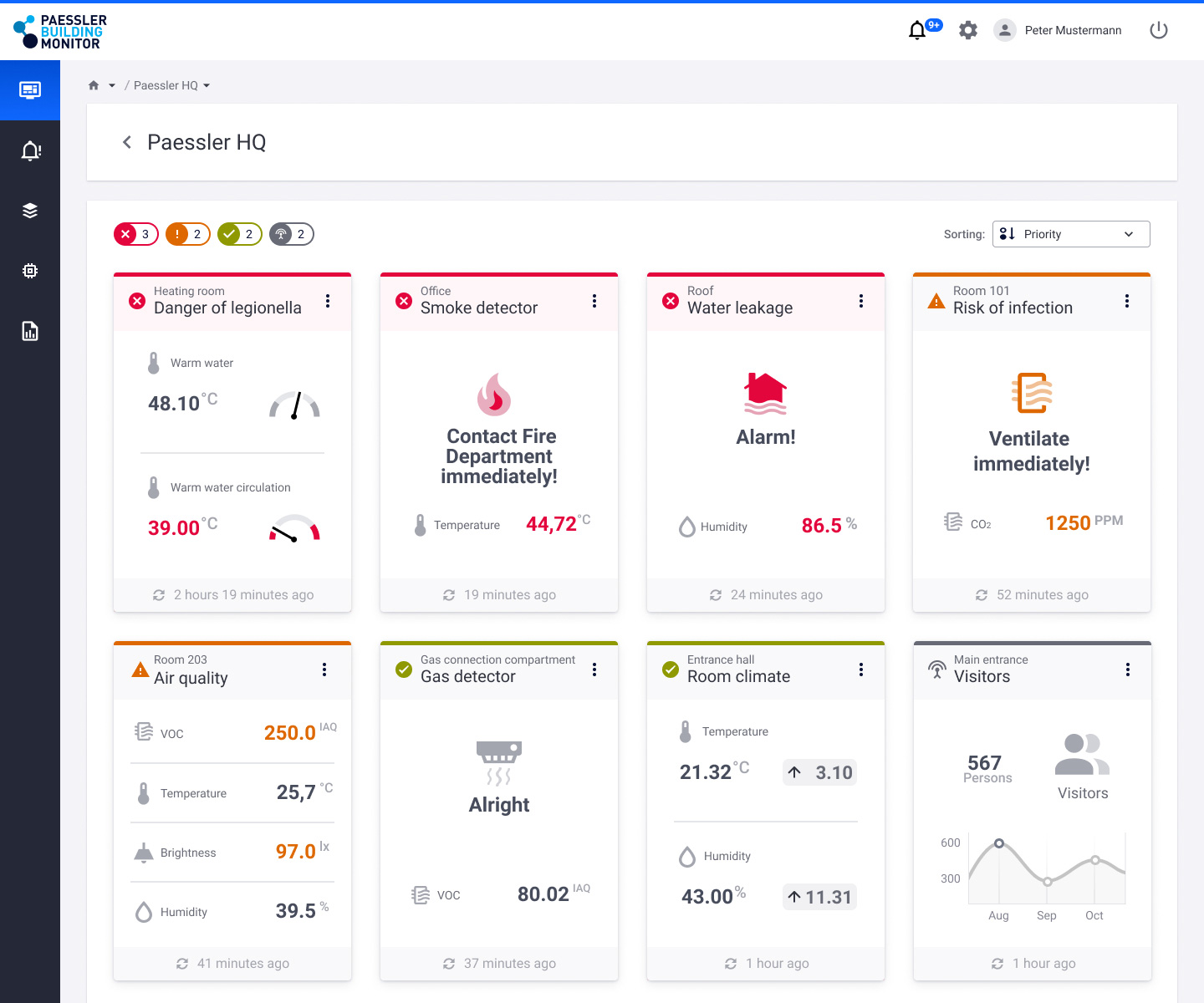 Easy setup
Installation within a day

No programming skills required

Large catalog of supported devices
We've tried to make it as easy as possible. Only basic IoT device knowledge is required for the setup, and our solution takes care of the rest. In fact, you can be done with your setup within one day, and all of this doesn't require any real programming skills. Best of all, there is no download or installation required.

Data sources
LPWAN (LoRaWAN, Sigfox, and others)

Managed Network server

Flexible and vendor-agnostic functionality
IoT is a jungle, and we save you from getting lost in it: Our solution provides reliable connectivity to all common devices and is manufacturer independent. And just in case you might feel lost sometime, our IoT experts are always there for you. This high level of convenience is complemented by our managed servers.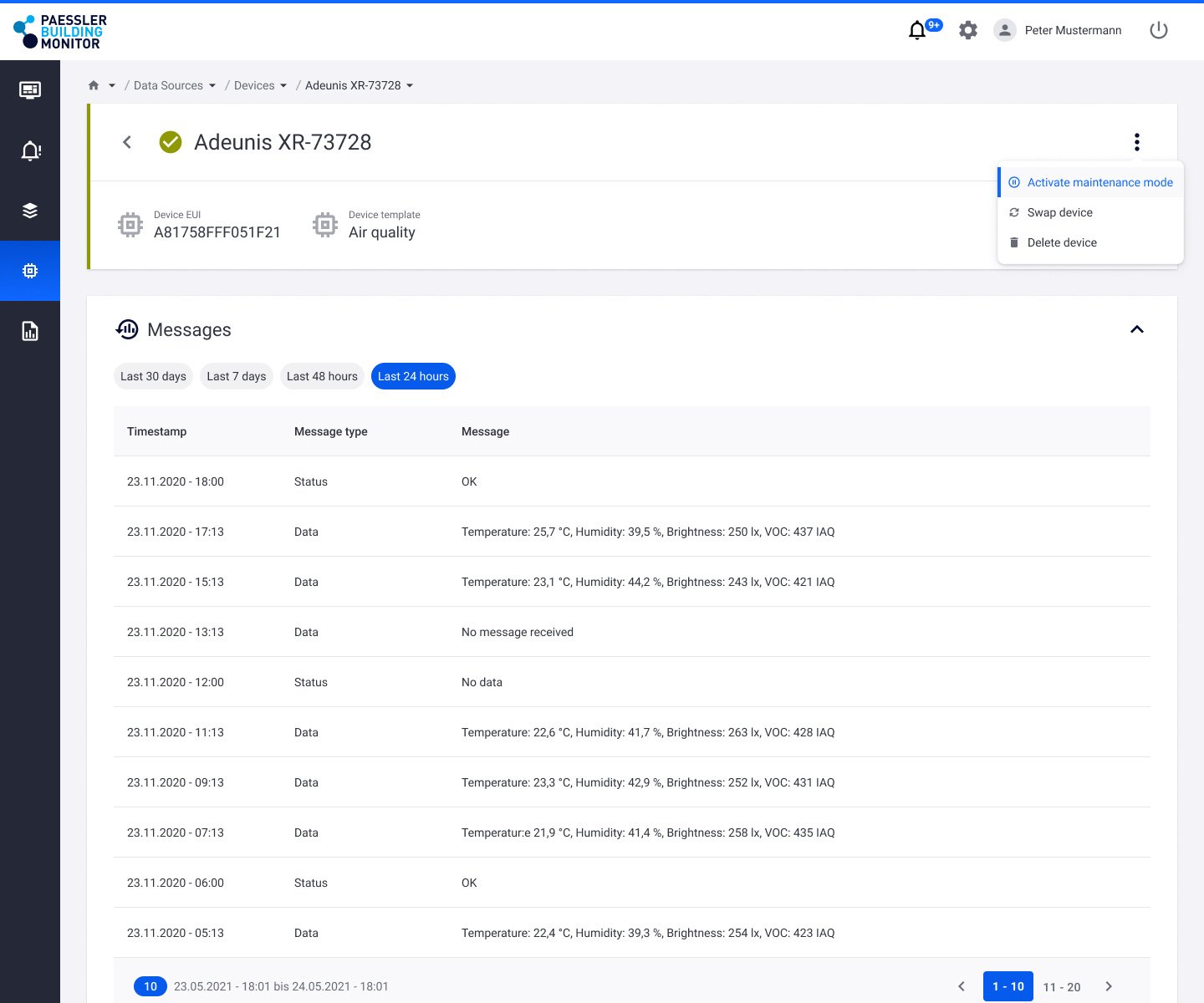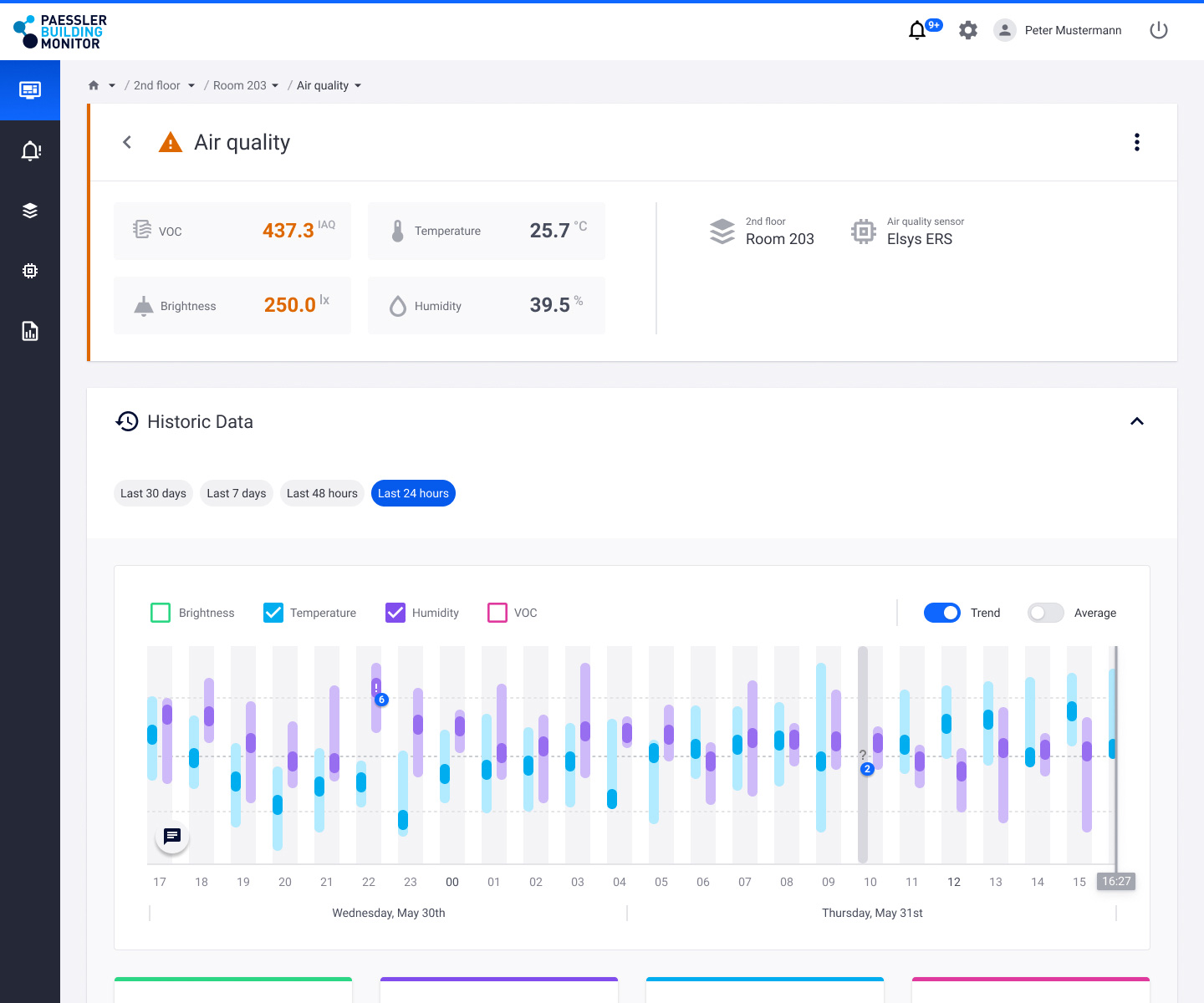 Insights
Common use cases as templates

Relevant threshold recommendations

Easy addition of custom use cases
It's really all about the insights! Get faster insights about the condition of your buildings that provide you with context to act upon: With preconfigured templates, you can integrate new use cases fast, again without the need for any programming knowledge. Relevant threshold recommendations make everything even easier for you.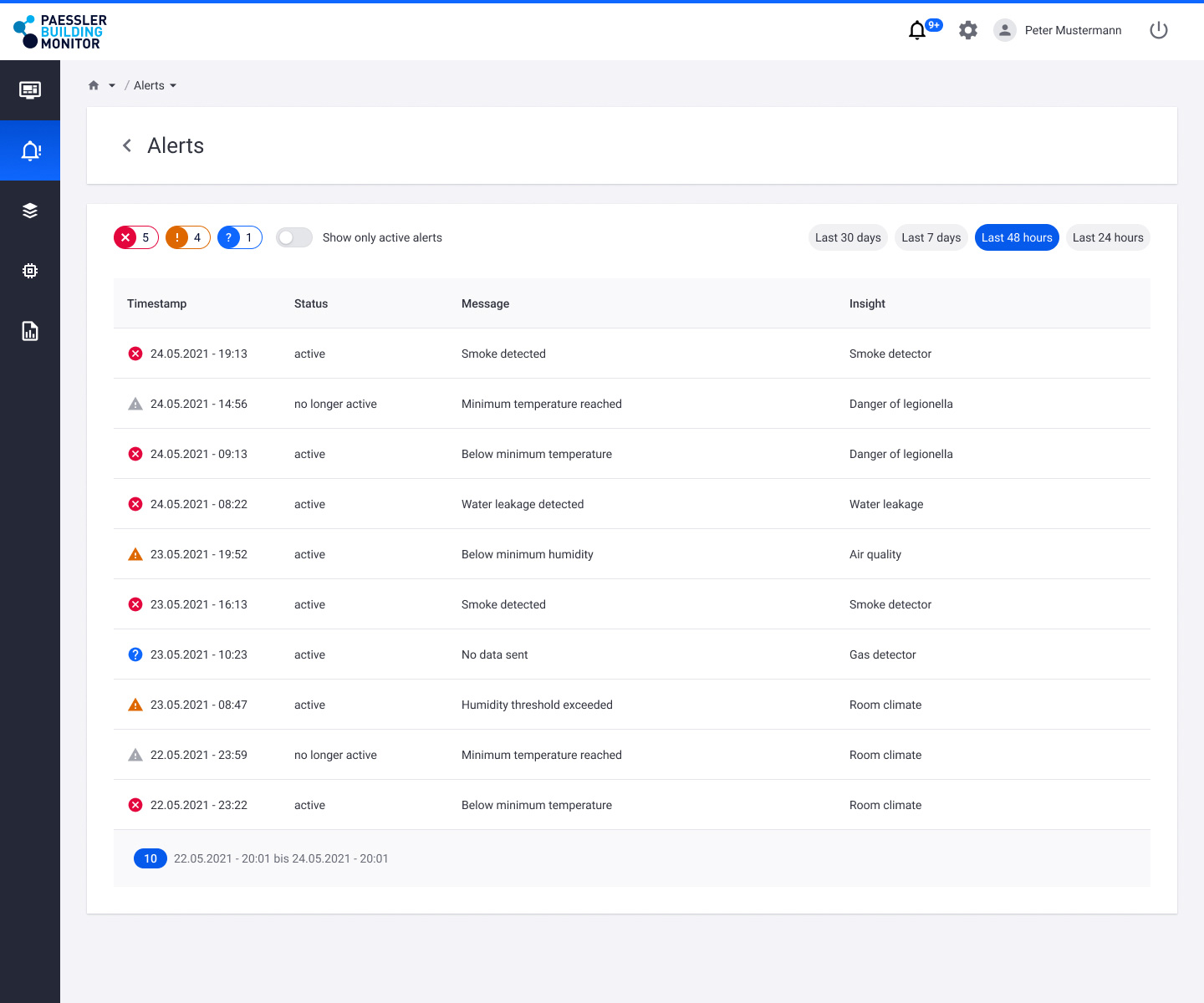 Alerts
Threshold-based alerting

Get notified via email, SMS, and more

Notifications that matter – no alert noise
If there's something wrong, you should know in time! Our reliable alerting can be put into operation fast using templates with integrated and relevant threshold values. This saves you research as well as trial and error. Notifications are sent out via e-mail or SMS within a defined time window, which lets you react quickly.
Reports
Exporting data to third-party systems

Custom time frames for reports

Evaluation of building data
For you, your colleagues, and other stakeholders: Our informative, clearly arranged reports can be customized to help you compare relevant data and evaluate it according to your personal preferences. Reports can be quickly created, exported to third-party systems, and shared with others.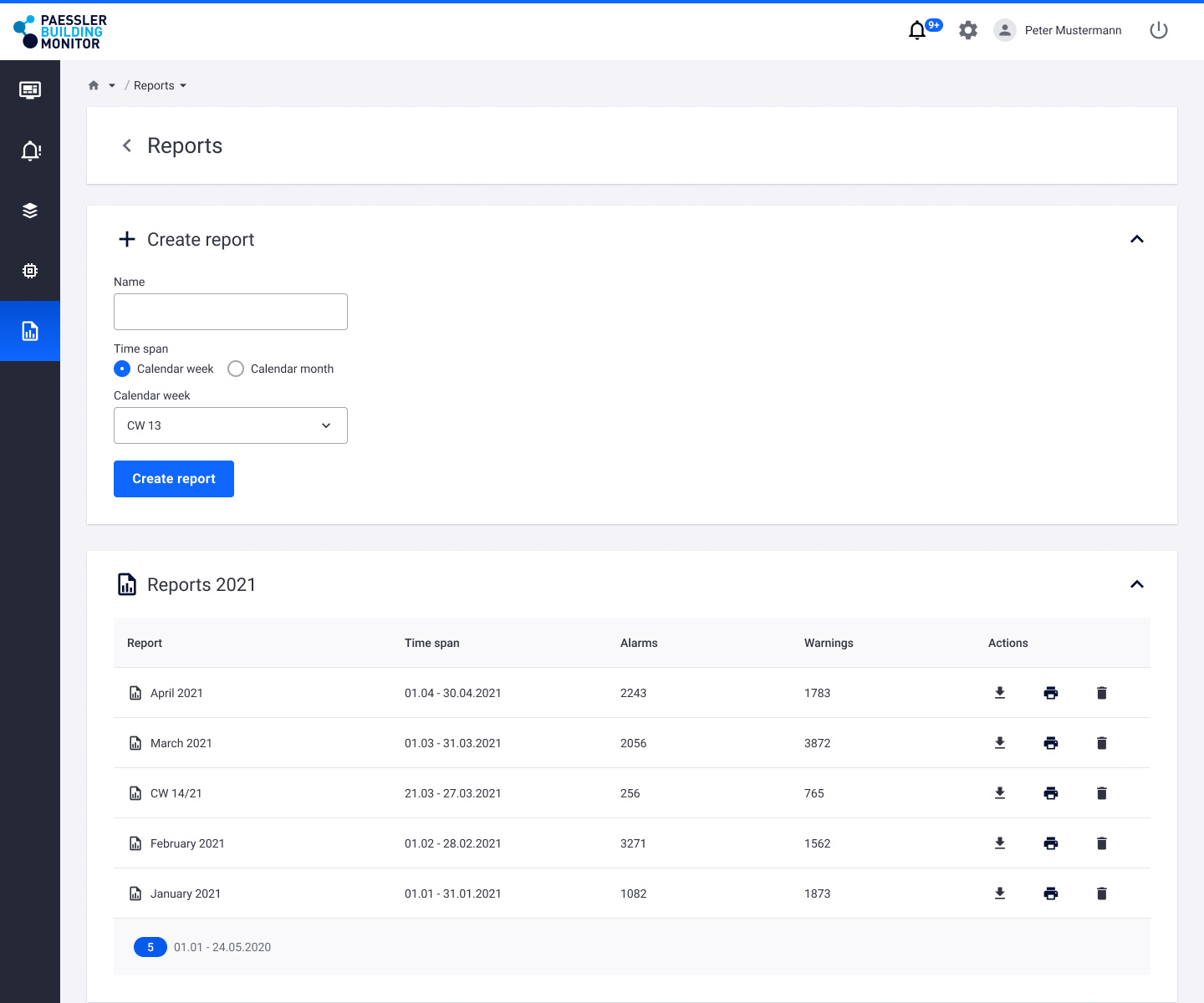 Intrigued? We're happy to hear!

Condition monitoring requires a good analysis of the status quo, planning, experience,
and obviously a lot of monitoring know-how. The experts at Paessler AG are ready to support
you with the best advice for your company and your individual monitoring project.